Dear friends and family,
I hope this message finds you well! This year has been an adventurous one for me; thanks to the love and support from so many of you, I made it! A recap: 1. I finished one year of the MS program in computer science at Madison. That gives me time to understand this comic: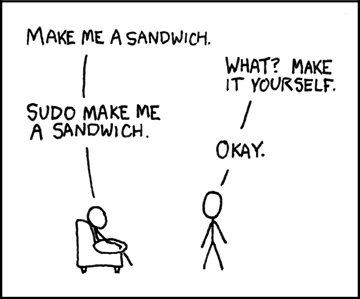 …while creating crazy projects like a immersive virtual-reality haunted house:
2. I finished working part-time for a nice healthcare software company for a year. Here are some photos of what the workplace looks like:
3. Many fantastic memories of music making … Madrigal Singers, led by Bruce Gladstone, collaborated with choreographer Chris Walker in a choral-dance concert in May. Eliza's Toyes premiered Casino Royale, a concert bringing commedia dell'arte and 17th-century secular music from Venice together; in September, we performed the program again on Wisconsin Public Radio, narrated by Lori Skelton (below). And a little audio from the performance! This is Barukh habba beshem 'adonai by Salomone Rossi: 
4. This has been a slow year for me in composition. Nonetheless, the Madison Area Youth Chamber Orchestra, conducted by my former student Mikko Utevsky, premiered my tone poem Glacies. I have finally finished to add to the space we breathe for the Chicago-based brass trio V3nto, who plans to premiere it in January 2014. Looking forward, I have started a new song cycle setting selections from Chamber Music by James Joyce, and will begin a percussion song cycle for Clocks in Motion, a Madison-based percussion ensemble.
5. I had the fortune to find, and accept, my first college job! My first semester at the University of Wisconsin-Stout has gone by in the blink of an eye. Greg and I moved up north in the summer for this: http://youtu.be/Wv-HtYdePOo And now it's more like this:
6. Of course, working with students has been a fulfilling and fun challenge. With the Symphonic Singers (non-auditioned choir with 40+ singers) and the Chamber Choir (advanced auditioned group with 15-20 singers), we put together the International Holidays concert on December 8th, showcasing festive music for the seasons representing over 10 countries, sung in 7 different languages (English, German, French, Spanish, Estonian, German Latin, and Mongolian; surprisingly, in the audience there was at least one native speaker for each of the first five languages). Please enjoy our hard work as you go about all the holiday business! Listen to the full concert on SoundCloud.
Congrats for making it all the way to the end of this lengthy update 🙂
Happy Holidays, and may 2014 be a fantastic year for you!
And, a gratuitous photo of my cats in their embarrassing moment:
Jerry
December 2013